Thewarathanthrige Sarath Fernando Memorial Award 2022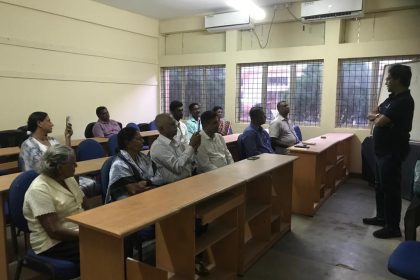 Master S. P. Sahan Madusanka is the proud winner of the T. Sarath Fernando Memorial award for 2022 for his outstanding results at the advanced level examination in 2021. The prize, a brand new laptop was awarded to the student at a function held at the college on 19th November 2022 with the participation of the family members of the late Mr. Sarath Fernando, the Principal Mr. Niluka Weerasinghe, the President of SSCOBA Mr. Aravinda Perera, Joint Secretaries and Treasurer of SSCOBA, and members of the Executive Committee. The family of the late Mr. Sarath Fernando and SSCOBA wish all the very best for the future of S. P. Sahan Madusanka.
The SSCOBA would like to thank Mr. Bingumal Thewarathanthri, the son of the late Mr. Sarath Fernando, who is the Chief Executive Officer of Standard Chartered Bank of Sri Lanka, and his family members for their continuous effort in awarding this prize annually.