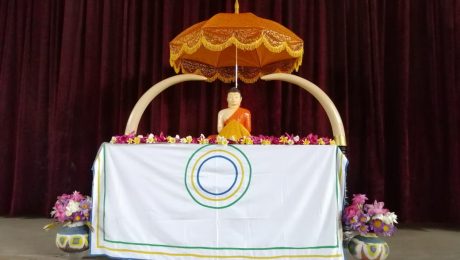 112th Founders' Day Alms Giving was successfully held at the College Auditorium on Medin full moon poya day, Sunday, March 28, 2021, with the participation of maha sangha led by Ven. Prof. Kahapola Sugatharatana thero – the Chief Incumbent of Amarapura Chapter and the Chief Incumbent of Rankoth Viharaya, Panadura, principal & teachers of the college, old boys, parents, and students. The alms giving was jointly organized by the College, Old Boys' Association, Junior Old Boys' Association, Past Teachers' Association, and Old Sumangalians Medical Professionals' Association.
It was especially noted that the organizers also made it a point to invoke merit to great Sumangalian, Patron of SSCOBA late Dr. Neville Fernando to attain the supreme bliss of nibbana.
We would like to take this opportunity to thank each and every one who contributed in numerous ways to make this worthy cause a real success.