The 97th Old Boys' Day commemoration concluded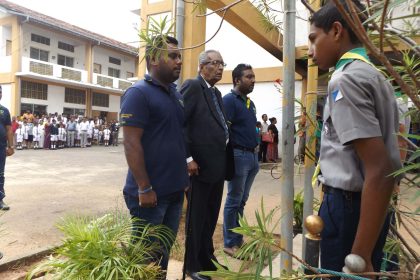 The 97th Old Boys' Day commemoration concluded last Sunday, October 27, 2019, with a huge success.
The oldest old boy of SSCOBA Mr. I G Perera graced the occasion as the distinguished guest. A series of events including a medical camp, a blood donation camp, a scholarship awarding to the University entrants and needy students of the college, felicitation of student who topped the grade 5 scholarship exam, awarding prizes and certificates to oratory and quiz competition winners and offering alms to elderly homes and children's homes were conducted by the SSCOBA with the collaboration of Junior OBA and Old Boys' Medical Association.
The support received from the principal and the academic and non-academic staff of the college was excellent. Representatives of all related associations of SSCOBA participated in the event.
SSCOBA wishes to extend its sincere gratitude to all stakeholders who contributed in numerous ways to make the 97th OBA Day program a real success.