Sri Sumangala College OBA Celebrate 90th Old Boy's Day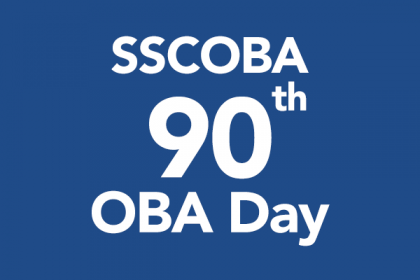 The 90th Anniversary of the Old Boys' Day of Sri Sumangala College, Panadura held on October 28th 2012. In order mark the OBA day the SSCOBA has arranged alms giving to inmates of the Home for the Aged Panadura, inmates of the Girls Home Morawinna Panadura and to the inmates Aruna Home for the Disables at Nalluruwa, Panadura and to the inmates of Sujatha Elderly Home.
Owing to the dedication of past and present leadership, along with the strength and co-operation of the Ex-Co, the present membership of OBA has surpassed 3500 mark. With the affiliation of the Junior OBA and Colombo, Kandy, Australian, Italy & Dubai Branches, the Sri Sumangala Old Boy's Medical Association and other associate bodies has made SSCOBA a very powerful organization.
Further to the above following activities to be held at the College premises on November 11, 2012 by the Sri Sumangala College Old Boy's Association along with Junior OBA, Old Sumangalian's Medical Association to commemorate the Old Boy's day.
Health Camp (From 09.00 A.M to 13.00 HRS)
As a social service for the past & present teachers, old boys, needy people, a free medical examination by the Old Sumangalian Doctors (by Specialists in several fields) with free medicine. Old Sumangalian's Medical Association take the leading role in organising this event with the association of the OBA & Junior OBA.
Service of Eye Specialists and free advice / free spectacles for the needy.
Blood Donation Camp
Awarding of certificates to the College students who excelled in "Debating" contest
Handing over of scholarship to students who have been selected to Universities for higher studies
All are welcome!