Empowering Sri Sumangala College: A Landmark Partnership to implement a School Management System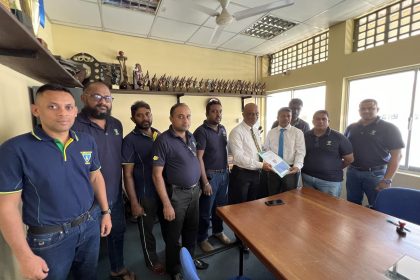 We are thrilled to share a momentous development that holds great promise for our beloved alma mater. Sri Sumangala College, in collaboration with the Sri Sumangala College Old Boys' Association (SSCOBA), is pleased to announce a strategic partnership with Bluesmart (Pvt) Ltd.
On August 26, 2023, a significant milestone was achieved as representatives from Sri Sumangala College, SSCOBA, and Bluesmart (Pvt) Ltd came together to formalize a Memorandum of Understanding (MoU). This MoU signifies our collective commitment to implementing the school management system within Sri Sumangala College.
The school management system represents a comprehensive solution tailored to streamline various facets of educational administration. It encompasses student management, teacher management, and education flow management, all designed to seamlessly integrate with our college's distinct educational processes. With this implementation, we anticipate a substantial increase in management efficiency, offering clear visibility into critical data.
Under the leadership and guidance of our President, Mr. Aravinda Perera, SSCOBA takes pride in facilitating and funding this transformative project from its inception to its full deployment. As the official alumni, we wholeheartedly pledge our steadfast support and unwavering dedication to the advancement and prosperity of our beloved alma mater.
We were honoured to have esteemed individuals present at the signing ceremony who are deeply committed to the success of this endeavour:
From Sri Sumangala College:
Mr. Raweendra Pushpakumara, Principal
Mr. Dinesh Ketipearachchi, Secretary of the School Development Society
Mr. Kasun Fernando, ICT Teacher
From SSCBOA:
Mr. Mahesh Fonseka, Advisor
Mr. Dhanuka Kottahachchi, Joint Secretary
Mr. Prabath Tharaka, Treasurer
Mr. Chamara Peiris, Vice President
Mr. Niluka Iroshana Fernando, Vice President
Mr. Sameera Gunathilake, Vice President
From Bluesmart (Pvt) Ltd:
Mr. Anuradha Amarasekara, Director
Mr. Nuwan Bandara, IT Executive
This partnership symbolizes a shared vision for excellence in education and administrative practices at Sri Sumangala College. We are confident that the school management system will significantly contribute to the growth and development of our college.
We extend our heartfelt gratitude to all parties involved in bringing this partnership to fruition. Together, we look ahead to a future characterized by enhanced efficiency, transparency, and excellence in education.
Stay tuned for updates on the progress of this exciting initiative.
For inquiries and further information, please do not hesitate to reach out to the Principal or Mahesh on 076 274 5213 or Chamara on 0712 967 967.