Congratulating Senior Deputy Inspector General Sanjeewa Dharmarathne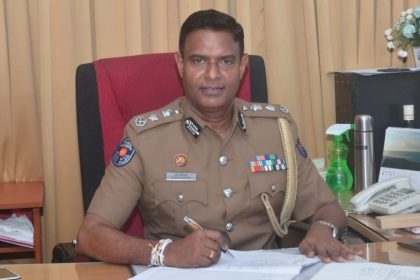 It is with great pleasure that we announce our distinguished old boy Mr. Sanjeewa Dharmarathne of Sri Lanka Police Department has been recently promoted to the rank of Senior Deputy Inspector General.
Mr. Dharmarathne had his primary education at Sri Sumangala  College. Having successfully completed his secondary education from Nalanda College Colombo, he entered the University of Colombo and graduated in Physical Science.
Having completed his degree, he joined the Police Department in 1999 as an Assistant  Superintendent of Police. During his illustrious career of over 20 years in the Police service, he served in many parts of the country. He took part in UN Peace Keeping  Missions in East Timor and Haiti.
Mr. Dharmarathne has Masters Degrees in Management and Criminology from the General Sir John Kathelawala University.
As a Deputy Inspector General of Police, he was entrusted with many responsibilities such as recruitment, training, international relations, human resource management, medical services and welfare which he performed all his duties exceptionally well. His excellent service has been paid off as he was promoted as a Senior DIG.
SSCOBA takes this opportunity to congratulate Senior Deputy Inspector General of Police – Sanjeewa Dharmarathne on his promotion and wish him all the very best in his future endeavors.