Congratulating Group Captain. Sameera Gunawardane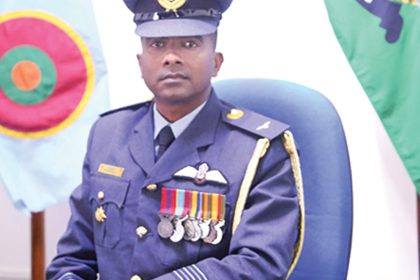 It is with great pleasure that we announce our distinguished old boy Sameera Gunawardane of Sri Lanka Air Force has been recently promoted to the rank of Group Captain. Sameera joined Sri Lanka Air Force on 26th January 1998 as an Officer Cadet and later he was commissioned as a Pilot Officer on 20th July 1999 and subsequently promoted to the ranks of Flying Officer, Flight Lieutenant, Squadron Leader, Wing Commander, and Group Captain. Sameera underwent training on Basic Combat Training at Combat Training School Diyathalawa, Basic Flying Training, and Advanced Flying Training at No 1 Flying Training Wing at SLAF Base Anuradhapura. Subsequently, he was selected to fly helicopters and successfully completed his basic and advanced helicopter flying training at No 7 Helicopter Squadron, SLAF Base Hingurakgoda and later deployed as an opérationnel pilot and VIP rated pilot at No 6 Helicopter Squadron, No 4 Helicopter Squadron, and No 9 Attack Helicopter Squadron. He has flown and rated in Cessna 150, SF 260 Warrior, Bell 206 Jet Ranger, Bell 212, Bell 412, Bell 412 EP, MI 17 and MI 24 Helicopters. During the war on terror, his commitment towards motherland as an operational pilot in the face of the enemy was remarkable. It should be specially noted that he had been a key operator during the final war at Pudukuduirippu.
During his illustrious Air Force career spanning over two decades, Sameera has undergone several local and overseas training courses such as Human Rights Education Course at the University of Colombo, Junior Command & Staff Course and Defense Service Command, Staff Course, Air Warfare Course in India and Air Force Advance Flight Command Course in China. In addition to that, he completed his Masters in Defense and Strategic Studies at Sir John Kotelawala Defense University.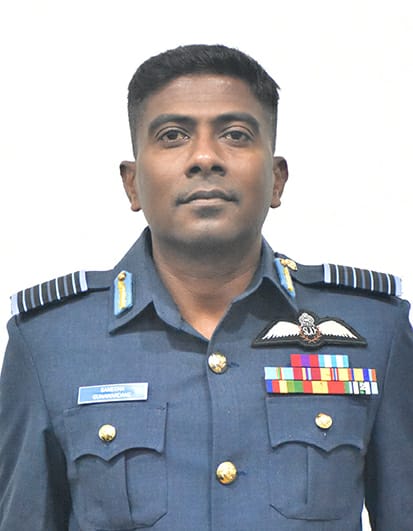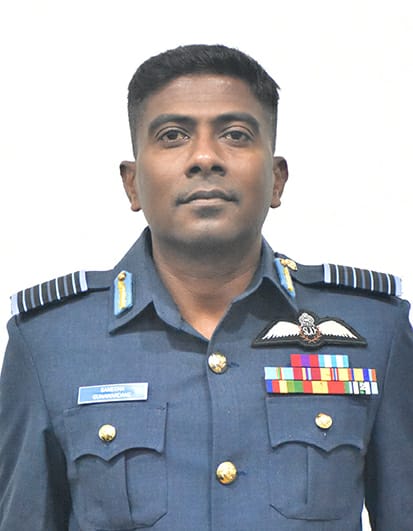 Sameera Gunawardane was entrusted with many responsible appointments such as Staff Officer Air Operations II at AFHQ, Officer  Commanding Operations at No 7 Helicopter Squadron, Officer Commanding of No 6I Flight and Second in Command of Sri Lanka Aviation contingent at UN mission in South Sudan. Presently he is holding the appointment of Commanding Officer of No 7 Helicopter Squadron, which undertakes Basic and Advanced Flying training and other Operational flying such as Troop Transportation, Medical Evacuation, Arial Reconnaissance, and Disaster Relief Operations.
As a helicopter pilot, he had logged more than 4000 flying hours in both Bell and MI Helicopters and he was awarded with Rana Sura Padakkama (RSP) three times for the act of bravery, which he had displayed during time of war in the face of the enemy.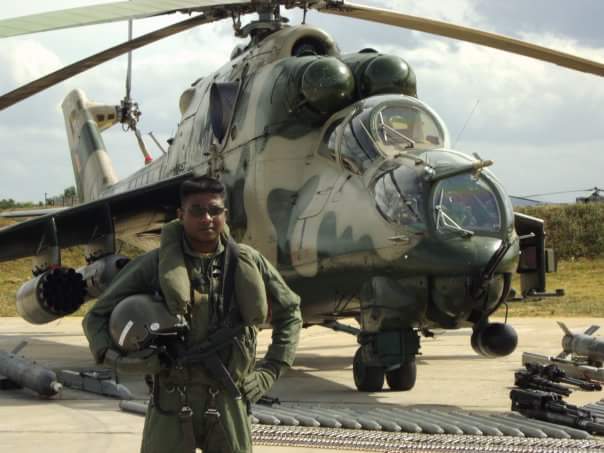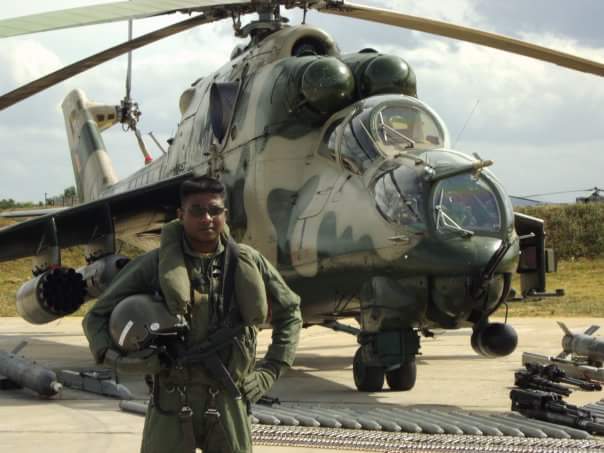 SSCOBA takes this opportunity to congratulate Group Captain Sameera Gunawardane on his promotion and wish him all the very best in his new endeavors.