Calling for history information for the Centenary Book of SSCOBA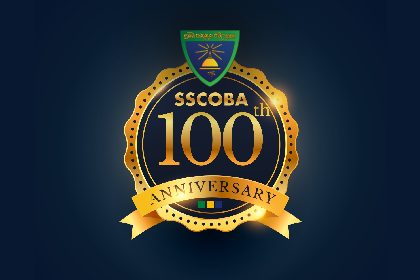 Dear Sumangalians,
Sri Sumangala College Old Boys' Association (SSCOBA) is due to celebrate its centenary in October 2022.
SSCOBA has planned several activities to commemorate this event in a grand scale. One such activity is to publish an eulogy about SSCOBA. Therefore, SSCOBA is in the process of collecting information for the compilation of this Centenary Book.
SSCOBA kindly invites all its members and well wishers to provide the following.
Historical information about the college
Newspapers, magazines, books carrying articles about the school or OBA
Old photographs related to school or OBA
Voice recordings and video recordings
Any other valuable information or documents related to school and OBA
If you possess any of the above information, you are kindly requested to submit those to email address [email protected] or WhatsApp number 0712 967 967. Also possible to hand deliver to joint secretaries once the current situation is back to normal. You may call the joint secretaries – Mr. Amila Nawalage on 0714455324 and Mr. Dinesh Ketipearachchi on 0777316183 for more details.
SSCOBA solicits the support of all members to make this task a success.
---
ආදරණීය ආදි සුමංගලීයනි,
ශ්‍රී සුමංගල විද්‍යාලයීය ආදි ශිෂ්‍ය සංගමය බිහිවී සියවසක් ගත වීමට ඇත්තේ තවත් වසර කිහිපයක් පමණි.
එබැවින්, මේ සුවිශේෂී අවස්තාව අති උත්කර්ෂවත් ලෙස සැමරීමට ආදි ශිෂ්‍ය සංගමය තීරණය කර ඇත. මෙම සැමරුම් හා සමගාමීව ආදී ශිෂ්‍ය සංගමය විසින් විශේෂ කෘතියක් එළිදැක්වීමට කටයුතු සම්පාදනය කරමින් පවතී.
එම කෘතියට අවශ්‍ය කරුණු සම්පාදනය කරගැනීමට සහාය වීමට ආදී ශිෂ්‍ය ඔබ සැමට කරන ආරාධනයයි මේ. ඔබ ළඟ පහත සඳහන් කරුණු හා තොරතුරු තිබේ නම් එම තොරතුරු [email protected] යන ඊමේල් ලිපිනයට හෝ 0712 967 967 WhatsApp අංකයට හෝ යොමු කරන්න. මේ පිළිබඳ වැඩි විස්තර සඳහා සම ලේකම්වරුන් වන අමිල නාවලගේ 071 445 5324 හෝ දිනේෂ් කැටිපෙආරච්චි 077 731 6183 අමතන්න.
පාසැල පිළිබඳ පැරණි තොරතුරු, පුවත් පත් ලිපි, පොත් පත්, පින්තුර, හඬ පට හෝ වීඩියෝ පට
ආදී ශිෂ්‍ය සංගමය පිළිබඳ පැරණි තොරතුරු, පුවත් පත් ලිපි, පොත් පත්, පින්තුර, හඬ පට හෝ වීඩියෝ පට
අපට ලැබෙන තොරතුරු, ඒවායේ වැදගත්කම හා නිවැරදිතාව අනුව සංස්කාරක මණ්ඩලය විසින් කෘතිය වෙත ඇතුලත් කරනු ඇත.
මෙම ව්‍යාපෘතිය සාර්ථක කරගැනීමට ආදි ශිෂ්‍ය සංගමය සමග සම්බන්ධ වීමට කැමති සුජාත ආදි සුමංගල පුතුන්ටයි මේ ගෞරවනීය ඇරයුම.
එන්න අප හා එක්වන්න…