Annual Blood Donation 2023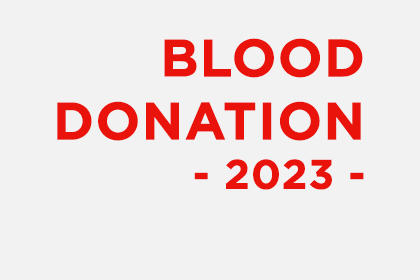 As we celebrate the 101st Old Boys' Day, we're hosting our ANNUAL BLOOD DONATION DRIVE alongside our renowned medical camp!
Date: October 29, 2023
Location: Sri Sumangala College Primary Auditorium
Every drop counts and can save a life! Whether you're an old boy, a current student, a friend of the college, or live in Panadura, your contribution can make a huge difference.
Help us make this day unforgettable! Let's unite for a noble cause and prove that the spirit of giving runs in our veins!
ශ්‍රී සුමංගල විද්‍යාලීය ආදි ශිෂ්‍ය සංගමයේ 101 වන ආදි ශිෂ්‍ය දිනය නිමිති කරගෙන පවත්වනු ලබන ලේ දන්දීමේ වාර්ෂික වැඩසටහන – 2023.
2023 ඔක්තෝම්බර් 29 වන ඉරු දින පෙරවරු 9 සිට පස්වරු 3 දක්වා විද්‍යාලයීය ප්‍රාථමික අංශයේ ශ්‍රවණාගාරයේදී පැවැත්වේ.
ලේ බිඳුවක් දන් දී ජීවිතයක් බේරා ගැනීමේ මහඟු පිංකම සඳහා හැකි අයුරින් ඔබගේ දායකත්වය අපි අපේක්ෂා කරන්නෙමු.