Alms Giving in Commemoration of 100th Anniversary of Sri Sumangala College Old Boys' Association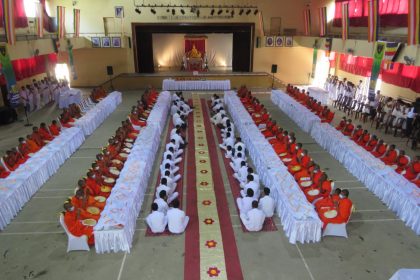 Meritorious act of Alms Giving for 100 monks organized by Sri Sumangala College Old Boys' Association in lieu of its 100th anniversary was successfully held at the College Auditorium on Sunday, October 30, 2022, with the participation of maha sangha led by Ven. Prof. Kahapola Sugatharatana thero – the Chief Incumbent of Amarapura Chapter and the Chief Prelate of Rankoth Viharaya, Panadura. The Principal, teachers, old boys, parents and students also took part in this event.
We would like to take this opportunity to thank each and everyone who contributed in numerous ways to make this meritorious act a success.