Advertisements for Annual Souvenir 2015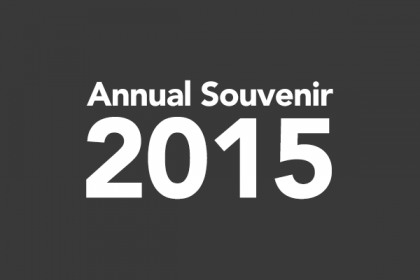 The Old Boys' Association of Sri Sumangala College, Panadura has played a very active role in developing the College during the past few years. In order to make this an ongoing and continuing service, and to raise much required funds for our future projects, the OBA has decided to publish a Souvenir to commemorate the occasion of the 93rd Annual General Meeting and Get Together of the SSCOBA.
We shall be much obliged and grateful if you could kindly extend your patronage by advertising in the Souvenir, so that you too could become a partner in the development activities proposed to be undertaken by the SSCOBA.
The rates are as follows;
Inner Front Cover – Rs 25,000.00
Back Cover – Rs 20,000.00
Inner Back – Rs 15,000.00
Top Ten Pages – Rs 10,000.00
Colour Page – Rs 5,000.00
Full Page – Rs 3,000.00
Half Page – Rs 2,000.00
Please be good enough to draw the cheque in favour of "Sri Sumangala College OBA, Panadura" and deposit it to the Bank of Ceylon, Panadura Branch A/C No. 604665. The sample advertisement could be emailed to; [email protected]
We would also like to mention that the souvenir once published will be sent to you for your perusal.
If further details or clarifications are required in this regard, please do not hesitate to contact any of the following members of the OBA;
Anuja – 077 359 0008
Nandika – 071 424 5395, 077 022 3828
Ilangage – 077 881 0786, 071 801 0520
Sujeewa – 071 818 3173
Whilst thanking you in advance for your generosity and cooperation, we sincerely hope that your supportive hand will be extended to the future 'Sumangalians' who will be the beneficiaries of our developmental activities.