97th Annual Get Together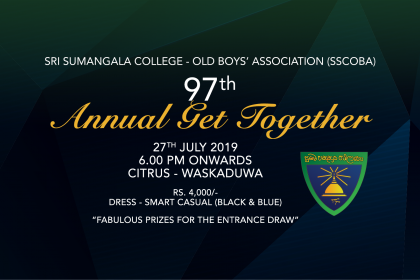 97th Annual Get Together of SSCOBA will be help at Citrus Hotel, Waskaduwa from 6.30pm onwards. The Chief Guest for the evening get together will be Mr. Sarath Rodrigo, our distinguished Old Boy, and a past President of SSCOBA. The Guest of Honor will be another distinguished Old Boy, Chartered Engineer Channa Soysa.
Please contact SSCOBA Exco Members for tickets.
All Sumangalians are welcome!